Hi,
I'm opening this discussion to explain to everybody what's currently happening at the Robocup 2023 national competition in Bordeaux, France.
Yesterday, surprise when the competition starts, the ball is not the one of the open soccer rules (42mm), but the one of lightweight soccer (74mm)!
After many discussions, the referees don't want to know anything, and our kids have to dismantle the dribbling of their robots, because the ball is much too big…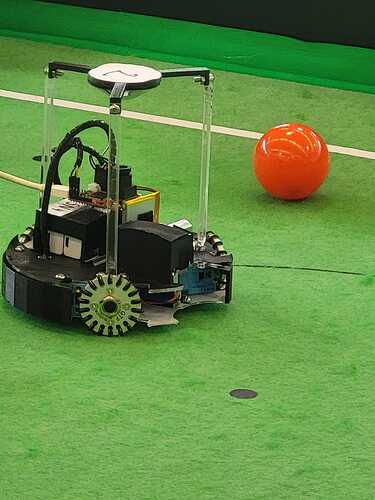 After further discussion, the organizers admitted that they had confused the ball with the lightweight soccer ball, and planned that the Sunday games would be played with the regulation small ball.
Our kids spent almost an entire night to reassemble the dribblers and retest the robots…
And this morning, new change ! The referees say that there will be only one game with the small ball, and two with the big one !
So the dribblers have to be disassembled again in emergency!
And what do the referees have to say? That "the referee is always right"!
But they don't follow the rules and invent some!
Last year, in Portugal, our children already had to disassemble their robots because for the referees they were not the right size; so this year they followed the rules to the letter… To finally have to dismantle the robots again, because this time the rules are not followed at all!
We don't care if we win or lose… the important thing is to participate, but we have to be able to participate in a fair and equitable way!