Hello
I read Rescue Simulation 2023 rules.
RCJRescueSimulation2023Rules.pdf (Last updated: 2023-05-21)
so I have some questions.
4.6.12. Robot Scoring will be automated through the platform scoring engine.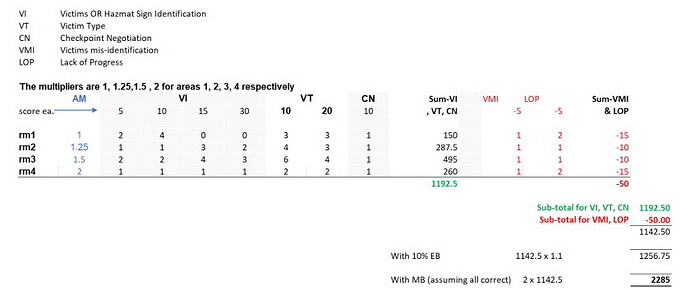 Quesion - 1
It is listed as VI(5) : 2 , VT(10) : 3 for rm1 in the table above. I think this combination of numbers is impossible, but under what circumstances does such a combination of numbers occur?
Quesion - 2
In the table above, the score is calculated as 2 x 1142.5. But isn't the correct value 1256.75 x 2 ?
Regards,
MASA