Hello
I read Rescue Simulation 2023 rules.
RCJRescueSimulation2023Rules.pdf (Last updated: 2023-05-21)
so I have some questions.
4.6.10. Mapping bonus (MB).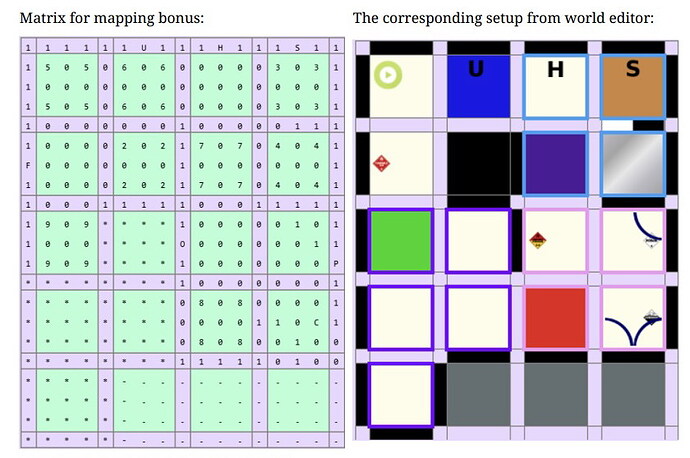 I have some questions about this diagram.
Question - 1
4.6.10.c.i. Simply fill area 4 elements with zeros. This includes the border of area 4.
It says that area 4 is filled with "0 (zero)", but "*" is set in the above figure.
The diagram does not match rule 4.6.10.c.i.
Which is correct?
Question - 2
In the diagram above, the victims of U are set in blue tiles.
The blue tile is the connection tile of Area 1 and Area 2, but is the AM (Area multipliers) of this U victim 1.00 (Area 1)? Or is it 1.25 (area 2)?
Qiestion - 3
2.4.1.5. Connection tiles between each area must have two sides surrounded by a wall, such that the tile has an unambiguous entrance and exit edge to the two areas.
The rules say "each area's connecting tiles have 2 walls", but the connecting tiles in the diagram above (there are 4 tiles blue/purple/red/green) don't have 2 walls.
This diagram does not match rule 2.4.1.5.
which one is correct?
Question - 4
2.3.3. Area 4 will contain checkpoints immediately after the red and green tile entrances to the room.
According to the rules, Area 4 should have as many checkpoints as there are entrances and exits. Area 4 in the diagram above has two entrances (connecting tiles), but no checkpoints.
The diagram does not match rule 2.3.3.
Which is correct?
Regards,
MASA