hi, when the final field design for the interview will be published? and olso where?
Hi @lucaSartore
They will be emailed to each team directly. This will be done shortly in the next few hours.
Kai
2021 TC
@kaijunge
ok we received the map… we can't achieve a perfect 1:1 replica due to our evacuation zone… is this good enough? (of course we will attack the tiles better, the main problem is the exit)
and also, in the components list there's not the blue cube… we need to prepare it or not?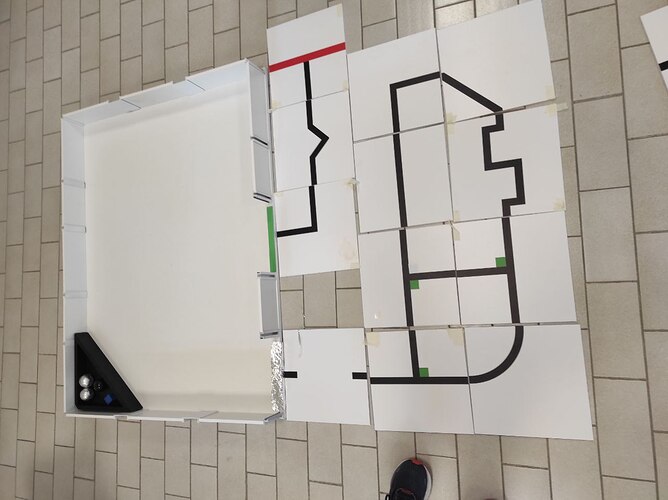 Hi @lucaSartore
This looks fine. If you can prepare all the equipment listed in the document that is sufficient. To answer your question, no you don't need to prepare the rescue kit.
Kai
2021 TC